You are your online reputation. 
If you don't like what people are saying about your recruiting agency, you need to change it. 
Great. Awesome. We agree. One question though—how do we do that?
We're glad you asked. 
Let's break down the four walls that hold up your recruiting agency's online reputation and how to improve them. 
Why your recruiting agency's online reputation matters
Before we dive into the four walls, let's make sure we're clear on why managing your reputation is important.
Take a look at the following stats on online reputation:
93% of consumers say online reviews had an impact on their buying decisions

81% of consumers use Google to evaluate local businesses

61% of users

say that if they don't find what they're looking on your website within five seconds, they'll go somewhere else

52% of brand discovery

from online sources comes through social media
Simply put: your recruiting agency's online reputation determines whether or not you're able to do business effectively in 2023. 
But why do all the stats point in this direction? Here are a number of reasons why users and buyers across all industries rely so heavily on online reputation to make business decisions. 
Trust and credibility
If a recruiter has a good online reputation, people know they can trust them. The same is true for agencies as well.
Typically, trust isn't a word people associate with recruiters. So you'll need to proactively manage your online reputation to help to change that perception. 
A positive online presence reflects a certain level of expertise, professionalism, and industry knowledge. This increases their confidence in the recruiter's ability and recommendations. And, in this industry specifically, it's a true competitive differentiator. 
Brand image & reputation
Whether you want it or not, your agency has a brand. The question is: is it a good or bad one? 
And the problem we've noticed: a lot of agencies fail to leverage their most valuable assets to manage their online reputation. That asset is the individual recruiter brand.
People like to engage with other people, not brands. So when your recruiters are out there, building up their online reputations on social media, Google, and other platforms, it's going to lift your overall agency brand. 
Candidate experience & confidence
Everyone talks about how they're "people-focused" and "care about relationships over placements." But how do you show candidates that you actually put those principles into practice?
This is why your online reputation will do more to grow your agency than any marketing campaign. When you have a positive reputation, people know you actually walk the talk. 
When you can prove your track record, it goes a long way to building candidate confidence in the experiences and expertise your recruiters provide. 
The 4 walls of your recruiting agency's online reputation
Your online reputation is a structure. T stand upright, all four walls need to be solid. But if one starts cracking, the whole structure threatens to fall. 
 The four walls of your recruiting agency's online reputation are:
Online reviews & ratings

Social media presence

Website quality

Search engine results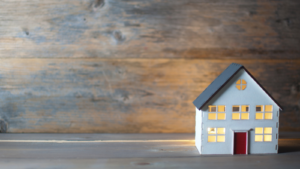 If you haven't started building these walls, or if you're starting to see some cracks, don't worry. Panicking won't fix the problem—only action will.
1. Online reviews and ratings
We live in a reviews economy. Before anyone does business online, they look up reviews on Google, Yelp, Glassdoor—basically anywhere that provides proof of the quality of the product, service, and experience. 
As such, reviews are the foundation of your online reputation. Good reviews = good reputation. Bad reviews…well, you get the picture. 
So how do you make sure reviews are helping your online reputation? 
Monitor reviews of your agency on all relevant websites on a regular (weekly or monthly) basis

Respond to reviews in a timely manner—address complaints and thank candidates & clients for positive reviews

Proactively encourage your candidates and clients to leave reviews to ensure your listings are accurate and up to date
Think about it this way: if you're not actively encouraging your best candidates and clients to leave reviews, you're letting your detractors own the narrative. Because you can be sure they're going to leave reviews, and they're not going to be 5-star.
2. Social media presence
Our candidates just aren't on social media. Incorrect. 
Over 52 million people search for jobs on LinkedIn every week. 70 percent of recruiters say that LinkedIn is their primary source of talent.
So unless you're in a hyper-niche industry full of digital hermits, at least some portion of your audience is active on social media.
Now, that doesn't mean that they're all actively looking for work. In fact, the vast majority of job seekers are passive, not active.
But odds are at some point, they're going to come across your recruiting agency's social media profile. So the question is: what will they find? 
This is why every agency should maintain an engaging presence on social media: 
Post quality content regularly—and include a variety of content types, not just job postings 

Respond to comments and messages in a timely and professional manner

Ensure that your social media profiles reflect your brand and values

Don't limit yourself to company profile pages—get your individual recruiters to create engaging content
3. Website quality
Whoever said you shouldn't judge a book by its cover clearly hasn't spent any time in the digital marketing space.
Because if your website takes too long to load, has a poor UX, or doesn't clearly communicate what you offer the user, people are going to move on.
Your website is often the first impression potential candidates and clients have of your business. So make sure that it's built to establish trust and credibility:
Ensure your website is well-designed, informative, and user-friendly

Optimize your website for search engines

Make sure your website loads quickly

Include clear calls-to-action across your site so users can easily take next steps

Always include relevant and up-to-date information about your services
4. Search engine results
81% of people use Google to evaluate online businesses. This is especially important for service-based businesses, like recruiting agencies, where the quality of the service and experience is the differentiator. 
If you have positive reviews, a strong social media presence, and a high-performing website, then search engine results should be a natural outgrowth of that success.
So you should be monitoring search engine results to ensure accurate and positive information about your agency is easily discoverable: 
Optimize your website and social media profiles for search engines

Create quality content that targets specific keywords & demonstrates your authority on the subject matter (

topical authority

is a major factor in search engine rankings)

Ensure that your listings on third-party websites are accurate and up to date
Final thoughts on your agency's online reputation
Your agency's online reputation can make or break your business. By investing in these four walls, you can start building or improving your foundation. From there, you'll be well-positioned to grow.
If you're ready to start managing your online reputation with real-time reviews, Great Recruiters is here to help. Don't just tell people you're great—show them!