Travel Nurse Across America: Growing Referrals & Quantifying the Candidate Experience
Top healthcare staffing agency Travel Nurse Across America (TNAA) is known for their high-touch approach & emphasis on creating great experiences, both internally and externally. For three years, TNAA has leveraged Great Recruiters to grow referrals & quantify the experiences they create, down to the desk level.
Details
Compay Name: Travel Nurses Across America
Website: TNAA.com
Travel Nurse Across America was founded in 1999 by people who believed they could change the healthcare traveler industry for the better. This vision, along with a culture of honesty, transparency, and unmatched customer service, continues to guide our growth. TNAA operates on four values, and they are evident in everything we do for our travel nurses and allied travelers.
Company-wide rating on the platform
Lifetime increase in referrals sourced through Great Recruiters 
Average year-over-year growth in referrals sourced through Great Recruiters
PROBLEM
Excellent experiences created untapped potential
TNAA's culture already emphasized high quality experiences & individual review capture. However, they wanted to dive deeper, quantify the experiences they were creating, and build additional processes for requesting and sourcing referrals.
SOLUTION
478% lifetime growth in referrals sourced through Great Recruiters
Since inception, TNAA has used Great Recruiters to drive a 478% increase in referrals sourced through Great Recruiters. They also maintain their 4.9-star rating by spotting and fixing issues in real time.
GROWTH
Enhanced visibility into recruiter & traveler experiences
Now, TNAA relies on Great Recruiters to provide desk-level insights into the true experiences their recruiters create. TNAA uses these insights to train recruiters, drive customer service, build team morale, and align their actions with their values.
"What's really exciting to me is seeing the words travel nurses use to describe us. Are we who we say we are? The feedback was there to confirm and affirm our actions—not just as an organization, but down to the individual recruiter."

TNAA + Great Recruiters: Referral growth & desk-level insights
Relationships are the backbone of TNAA's business model. "We own our relationships," said Rose Fulton, VP of Recruitment for TNAA. However, TNAA wanted to deepen their insights into the experiences they were creating and, ultimately, grow more than they already were.
That's where Great Recruiters came in. "We were already geared toward getting great reviews, but this was something different—a natural extension of the path we were already on," said Fulton. "Great Recruiters matched our culture, but it took us to another level."
After meeting and exceeding TNAA's expectations for referral growth, Great Recruiters has continued to provide value to the organization. Fulton specifically mentioned the value of the visibility and insights that the reviews provide: "Everyone's got this data at their fingertips."
Great Recruiters provides insights not only into broad trends, but detailed information down to each recruiter's desk. Here are several of the ways that TNAA has leveraged those insights to improve their organization.
1. Experience management & customer service
Before working with Great Recruiters, TNAA already had the processes and people in place to create great experiences. But they needed a way to better measure and maintain the quality of those experiences.
Great Recruiters helps both TNAA's leadership and individual recruiters see potential problems and take action quickly. "I've got a 4.9 star rating, so I can't rest on my laurels," said Fulton. "When we get a bad review, we call them immediately and find out what went wrong. Great Recruiters enables us to give an immediate customer service response."
Prior to Great Recruiters, this level of detail was difficult to achieve. "If I knew a customer's name, it's either because they're an extraordinary customer, or they're really upset. So where's the middle? And what was really exciting was that Great Recruiters showed us that middle."
2. Recruiter performance, training, & coaching
Because TNAA has been a fully remote agency since 2009, measuring candidate and traveler experience digitally has always been a need. "If you're in a remote model, you hardly ever meet face to face," said Fulton. "You've got travelers all over the place. So you have this dynamic of 'this is what the numbers say,' but we have to also ask: 'What does this feel like? What does the traveler actually feel like?'"
The desk-level insights drove much of the value for TNAA. "You can have a great corporate brand," said Fulton, "But if you have a bad recruiter it all goes out the window. And Great Recruiters helps our travelers not just review TNAA as a company—-the reviews go down to the individual recruiter."
Great Recruiters also provides a critical component of TNAA's training and coaching process. "I'm looking at individual recruiter reviews and making sure they have the training and coaching necessary to get them all up to 4.9. I don't care if they've been here five days or five years. The platform helps me measure and maintain that figure."
3. Cultural growth and morale
TNAA's attrition of recruiters after three years is less than 5%—well below the industry benchmark. "[Recruiters] come here and stay," said Fulton. "And our travelers stay with us at a percentage above the industry benchmark."
One of the reasons for this is the impact of the real-time reviews on TNAA's culture and morale. And that morale boost starts at the top. "I love seeing these reviews every day," said Fulton. "As a leader, it helps me build confidence in what we're doing. I read every single review that comes in—that's how I start my day. Then I'm forwarding them back to the recruiter and director, congratulating and thanking them."
For Fulton, reviews are key to connecting the dots between aspiration and action. "Our culture isn't just words to us. We can have the greatest internal culture in the world, but if our travelers don't feel it, then we're not delivering."
TNAA + Great Recruiters: a collaborative partnership
To Fulton, the value comes not only from the platform, but from the customer success and executive team at Great Recruiters. "There's the product, and then there's the relationship—those are a real value add. There's something to be said for the caliber of the people supporting us and the perspectives they give us based on their industry experience."
Going forward, TNAA and Great Recruiters will continue partnering to create exceptional experiences in the healthcare sector—something that is sorely needed in this post-COVID world.
To Learn More, Request a Call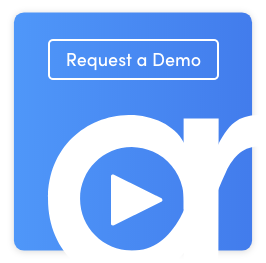 The Results
"Exceeded our expectations on day one. Our primary goal was to increase referrals and we saw that happen on day one. I knew that GR would fit into our culture and the team would love it. What I was pleasantly surprised by were the newer recruiters. They had 5 star reviews on day one. That showed us we hired and trained the right people for our clients. I read every review and that has made me a better leader by being present to real time feedback. Reviews are shared across the company and it is uplifting for everyone."
Rose Fulton, VP of Recruitment, Travel Nurse Across America