Next Move: Turning Positive Feedback into Referral Business
Over the last two years, travel nurse agency Next Move has leveraged Great Recruiters to measure and improve the experiences they create, leading to improved brand reputation, referral growth, and a sterling internal culture.
Compay Name: Next Move
Website: nextmovehealthcare.com
Next Move Healthcare is a healthcare staffing agency committed to finding RN's and Allied Healthcare professionals of all specialties the most fulfilling and rewarding travel contracts. As a nurse-owned and operated travel nurse agency, we are afforded the unique ability to relate to our clinicians on a deeper level, both personally and professionally, while also being able to provide valuable insight into the world of travel nursing.
PROBLEM
As an organization, Next Move has long valued transparency and responsiveness in how they served their travel nurse clients. Prior to Great Recruiters, however, they lacked the technology & systems to achieve both goals in real-time
SOLUTION
Next Move implemented Great Recruiters to capture reviews, then set up processes and systems to act on that feedback through recruiter coaching, improved onboarding, and as a brand promotion and elevation tool. 
GROWTH
Next Move measures the success from Great Recruiters in two ways: positive brand sentiment, and referral growth. Great Recruiters has delivered positive results in both areas, helping them achieve a 4.9-star average rating, and a 13.8% review-to-referral conversion rate.
REVIEW TO REFERRAL
CONVERSION RATE
"Great Recruiters gives us real-time feedback on how our recruiters are doing, and what they can improve. It helps us build our book of business."
Next Move + Great Recruiters = Real-time brand and referral growth
By capturing real-time feedback from candidates, clients, placed talent, and facilities, Next Move has created a closed feedback loop, enabling them to measure the experiences they create in real time. 
1. Real-time feedback on recruiter performance
With Great Recruiters, Next Move isn't waiting until the end of the year to learn how well they're performing. They're collecting feedback in real time. 
"Great Recruiters' real-time feedback lets me know how I'm doing, and what areas I can improve on," said Caleb Skyles, Director of Nurse Recruiting for Next Move. "I'm able to use it to coach my team." 
"Nurses look for two big things: transparency and responsiveness. Great Recruiters lets me measure how we're doing in those key areas in real time," said Skyles. By collecting feedback in real time Caleb and the Next Move team are making adjustments and getting better every day. These adjustments can range from minor tweaks, to completely changing the tactics recruiters use based on the relationship with an individual travel nurse. 
Additionally, Skyles uses Great Recruiters to set the tone when onboarding new recruiters. "We can take screenshots of reviews and incorporate them into training. It helps us show new recruiters what to do, and what not to do. There's a wealth of training opportunities in this feedback." 
Great Recruiters ultimately helps Next Move keep a good pulse on their recruiting team as a whole. "Every review comes straight to my email. So every day, I know how well my team and department are performing."
2. Referrals & business growth
As we mentioned earlier, Next Move has a 13.8% review-to-referral conversion rate. According to Skyles, this is the "explicit" measure of ROI. Great Recruiters is actively and clearly contributing to their growth as an agency. 
"The numbers are adding up really quick," said Skyles. "Since adopting Great Recruiters, we've received 100 referrals alone just through the people who've landed on our website. It's helping to build our book of business." 
Additionally, Skyles noted that by improving recruiter performance, Great Recruiters has enabled their team to improve their book of business. "It's helping us create better recruiters faster. Using feedback and training through Great Recruiters has enabled them to recruit more effectively and carry a bigger book."
3. Elevated brand reputation
The other measure of ROI is what Skyles called the "indirect" measure. That's the impact of Great Recruiters on brand reputation. "It's getting people to our website, making them more aware of Next Move and the company and culture we are." 
Because of the positive reviews, Next Move has seen improved website traffic and SEO rankings. 
Additionally, Great Recruiters has improved internal brand perception within Next Move. "The reason people stay here is because of our culture. And the reason we have such great retention is because of Great Recruiters."
4. Closing the loop: facilities & compliance reviews
In addition to recruiter reviews, Great Recruiters empowers Next Move to monitor compliance and facility reviews. The primary benefit, according to Skyles: it gets conversations started quicker. 
"Retention and redeployment are a big part of the travel nursing business," he said. "Having the ability to rate and review facilities helps us redeploy travelers into an environment we know they already love. And if they have a bad experience, it enables our recruiters to support and advocate for them along the way." 
It also helps on the sales side, as salespeople can work with their clients and help them address problems based on the feedback they receive. "We know the travel nurse community is small. If you're a one-star facility, people find out about that kind of stuff. So it's a coaching opportunity for the facility as well."
To Learn More, Request a Call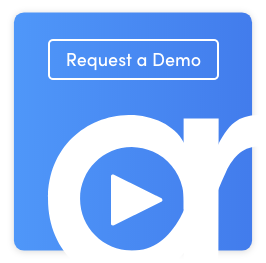 What's next for Next Move + Great Recruiters?
Building off a solid foundation, Next Move and Great Recruiters will continue working together to provide more feedback and create better experiences for travel nurses nationwide.
If you'd like to see how Great Recruiters can do the same for you, get started with a free company account.