Aplin Group,
3 Years With Great Recruiters:
300% Increase in Referrals
128% Increase in Online Rating
65% Increase in QA Response Rate
60% Increase YOY in Referrals
Since 2019, Great Recruiters has been proud to power Aplin's experience management and referral engine. As Canada's top staffing agency, Aplin leverages automated review capture to manage and enhance the experiences they create.
Over the last three years, Aplin has increased referral business, elevated their online reputation, and created an in-house QA process to improve retention rates.
Details
Compay Name: Aplin Group
Website: www.aplin.com
Aplin Group is a private family and employee-owned Canadian corporation founded in Alberta in 1975. An employment agency for over 40 years, we have been recruiting to fulfill talent demands for businesses across Canada. We build strong connections and leverage our networks to ensure success by having a deep understanding of the professional needs of people and organizations.
Today, the Aplin Group is recognized as one of Canada's most trusted recruiting firms. Our mission is to positively impact lives, and we do so by living our core values every day.
PROBLEM
Candidate Experience Not Visible to the Public
Aplin created great experiences for their candidates that weren't reflected in their online reputation. Like many staffing firms, they didn't have a reliable process to ask talent for their feedback, capture testimonials, and share reviews online.
SOLUTION
Continually Collect Reviews & Organic Referrals
Our first initiative was to increase their online rating—we helped them grow from 2.1 to 4.1 in the first year, and then to 4.8 in 2022. From there, Aplin began generating referral business, and in 2022 has seen a 300% increase in referrals since inception.
GROWTH
300% Increase in Referrals & 65% Higher QA Response Rate
But we didn't stop there. Since 2019, Great Recruiters has enabled Aplin to further enhance their candidate and client experiences, causing steady referral growth and contributing steadily to their bottom line.
Great Recruiters improves our online reputation, drives no-cost referrals, and allows our leadership to proactively manage recruiters to provide a better candidate experience. We've seen more come from it than we had expected. Great Recruiters has far exceeded our expectations."
Aplin + Great Recruiters = Proving the Best Candidate Experience
In 2019, Aplin had a problem. Their stellar services had built positive sentiment among their candidates, but their 2.1-star Google rating created a false perception online. 
The root of the problem: Aplin didn't have processes in place to capture, measure, and act on candidate feedback. Understanding the problem, they sought out a solution, and Great Recruiters turned out to be a perfect fit. 
"Within four months, we increased our Google ratings across all eight of our offices," said Sarah Tokar, Aplin's Vice President of Corporate Services. 
Now, as Aplin has grown into a 80-person organization working across verticals like IT, accounting, finance, engineering, HR, legal, and industrial, they've continued to use Great Recruiters not only to elevate their online brand, but also drive referrals and improve their internal processes. 
"We've seen more come from it than we had expected. Great Recruiters has far exceeded our expectations." – Sarah Tokar
1. Elevated Online Reputation
One of the first results Great Recruiters delivered for Aplin was improved Google Reviews. When we first engaged with them, their average rating was 2.1 stars. Within a year, we increased that number to 4.1. 
Today, Aplin has an average rating of 4.8 stars. 
"We'd never intentionally driven reviews, and, as you know, it's a lot more common for people to post negative reviews anonymously than positive," – Sarah Tokar
With Great Recruiters, Aplin proactively sought out positive reviews from all the great experiences they created, and that's made all the difference.
2. Saved relationships & placements
One of the problems recruiting agencies face is that you often don't learn about bad experiences before it's too late. By catching negative feedback early, however, Great Recruiters has enabled Aplin to step in and fix issues before they ballooned into massive problems. 
"Great Recruiters has saved some placements. You learn early on if someone isn't satisfied with something and you can proactively reach out to them and deal with it right away. Managers learn about any issues first-hand and can reach out to the recruiter to help improve their performance. It's elevated our level of customer service." -Sarah Tokar
3. Improved QA processes
Before turning to Great Recruiters, Aplin conducted some QA surveys that provided broad feedback. Now, they're able to gather feedback down to the desk level. 
In fact, Great Recruiters has completely transformed their QA process, improving their response rate by 65%.
"The person who made those QA phone calls retired, and we did not replace them," Tokar said, citing Great Recruiters reviews as their primary source of QA insights.
4. Boosted Morale & Culture
Receiving positive feedback in real time has provided a real morale boost for the Aplin team.  "Initially there was some fear from our more seasoned recruiters around putting themselves out there to be reviewed," said Tokar. 
But that quickly changed when the reviews came in.  "It pushes our recruiters to go the extra mile so they can earn all five stars." 
Tokar also mentioned some internal cultural changes that Aplin has adopted as a result of Great Recruiters.
"We have a People's Choice Awards twice a year where we recognize the account manager and recruiter with the highest Great Recruiter scores.That's been a fun motivator."  -Sarah Tokar
When asked what would happen if someone tried to take Great Recruiters away, Tokar responded, "I wouldn't be too happy, but really it would be sales and recruitment staff that would be upset about it. It's become a tool that they value."
5. Rapid referral growth
Prior to Great Recruiters, Aplin had not seen reviews and feedback as a potential referral source. Now, they've seen a 300% increase in referrals since inception, with 60% cumulative referral growth year over year. 
"It has been an eye-opener for our recruiters. Before Great Recruiters, we seldom asked for referrals. Now, one referral request after a positive review, and we can place two or three people from one person's network." -Sarah Tokar
To Learn More, Request a Call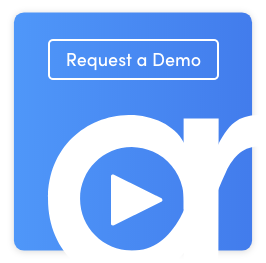 What's next for Aplin + Great Recruiters?
Over the last three years, Aplin has continually increased their level of engagement with Great Recruiters. This will only continue into the future as they leverage not only candidate reviews,  but client and placement reviews. This expansion will provide more visibility into the entire candidate journey, enabling Aplin to enhance the experiences they provide even more. 
At the end of the day, Aplin was already a great recruiting firm. All Great Recruiters did was provide them with the tools and technology to unleash their greatness—helping them to realize their full potential.
If you'd like to see how Great Recruiters can do the same for you, get started with a free company account.